Hauntings of the Underground Railroad: Ghosts of the Midwest (Paperback)

$15.00
Usually Ships in 1-5 Days
Description
---
Before the Civil War, a network of secret routes and safe houses crisscrossed the Midwest to help African Americans travel north to escape slavery. Although many slaves were able to escape to the safety of Canada, others met untimely deaths on the treacherous journey--and some of these unfortunates still linger, unable to rest in peace. InHauntings of the Underground Railroad: Ghosts of the Midwest, Jane Simon Ammeson investigates unforgettable and chilling tales of these restless ghosts that still walk the night. This unique collection includes true and gruesome stories, like the story of a lost toddler who wanders the woods near the Story Inn, eternally searching for the mother torn from him by slave hunters, or the tale of the Hannah House, where an overturned oil lamp sparked a fire that trapped slaves hiding in the basement and burned them alive. Brave visitors who visit the house, which is now a bed and breakfast, claim they can still hear voices moaning and crying from the basement.Ammeson also includes incredible true stories of daring escapes and close calls on the Underground Railroad. A fascinating and spine-tingling glimpse into our past, Hauntings of the Underground Railroadwill keep you up all night.
About the Author
---
Jane Simon Ammeson is a freelance writer and photographer who specializes in travel, food, and personalities. She writes frequently for the Times of Northwest Indiana, Chicago Life Magazine, Edible Michiana, AAA Home & Away, Experience Curacao, Experience Rivera May, Nashville Tennessean and Cincinnati Enquirer. She is the author of Murders that Made Headlines: Crimes of Indiana, A Jazz Age Murder in Northwest Indiana, and East Chicago.
Shop Locally, Here, 24/7!

Small Busines Saturday - We are excited to celebrate small businesses in Southwest MI! Shop Local!
Saturday, November 25
To celebrate Small Business Saturday, we're giving away a free book with a purchase of $20 or up (Advanced Reader's Copy). We will also be open until 8:00 PM.
Book Signing and Storytimes with Leslie Helakoski
1:00-3:00 PM (Storytimes Ongoing)
Patrica Polacco Signs her books
Sunday, December 3, 3-5 PM
Children's author Patricia Polacco will be visiting the St. Joseph schools
and will also sign her books at Forever Books!
Time at this event is limited, so a receipt with a time slot and number is required in advance. Click here for more info, including guidelines for how her signing will run.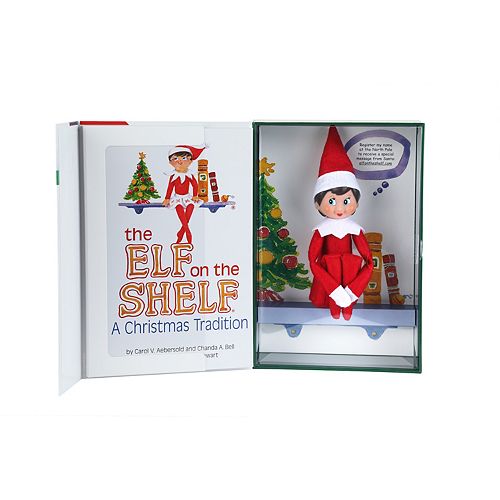 The Elf on the Shelf Search
Daily, until December 21st
The Elf on the Shelf is hiding in downtown Saint Joseph! Find him and win your own Elf.
Click here for more info and rules of the search...