Murders That Made Headlines: Crimes of Indiana (Paperback)

$15.00
Usually Ships in 1-5 Days
Description
---
Even the most sensational and scandalous crimes can disappear into history, the spine-chilling tales forgotten by subsequent generations. Murders that Made Headlines reveals some of these extraordinary but forgotten true events that captured the public's attention in the course of the last 200 years. Jane Simon Ammeson recounts the astonishing and sometimes bizarre stories of arsenic murders, Ponzi schemes, prison escapes, perjury, and other shocking crimes that took place in the Hoosier state. When we think of bygone eras, we often imagine gentile women, respectable men, simpler times, mannerly interactions, and intimate acquaintances, but Murders that Made Headlines reveals the notorious true crimes lurking in our history.
About the Author
---
Jane Simon Ammeson is a freelance writer and photographer who specializes in travel, food, and personalities. She writes frequently for the Times of Northwest Indiana, Chicago Life Magazine, Edible Michiana, AAA Home & Away, Experience Curacao, Experience Rivera May, Nashville Tennessean and Cincinnati Enquirer. She is the author of Hauntings of the Underground Railroad: Ghosts of the Midwest, A Jazz Age Murder in Northwest Indiana and East Chicago.
Shop Locally, Here, 24/7!

Small Busines Saturday - We are excited to celebrate small businesses in Southwest MI! Shop Local!
Saturday, November 25
To celebrate Small Business Saturday, we're giving away a free book with a purchase of $20 or up (Advanced Reader's Copy). We will also be open until 8:00 PM.
Book Signing and Storytimes with Leslie Helakoski
1:00-3:00 PM (Storytimes Ongoing)
Patrica Polacco Signs her books
Sunday, December 3, 3-5 PM
Children's author Patricia Polacco will be visiting the St. Joseph schools
and will also sign her books at Forever Books!
Time at this event is limited, so a receipt with a time slot and number is required in advance. Click here for more info, including guidelines for how her signing will run.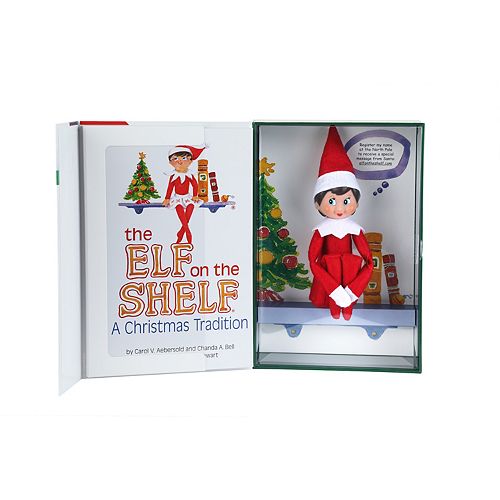 The Elf on the Shelf Search
Daily, until December 21st
The Elf on the Shelf is hiding in downtown Saint Joseph! Find him and win your own Elf.
Click here for more info and rules of the search...