The Silent Corner (Kobo eBook)
$9.99
Description
---
NEW YORK TIMES BESTSELLER • A dazzling new series, a pure adrenaline rush, debuts with Jane Hawk, a remarkable heroine certain to become an icon of suspense
"I very much need to be dead."
These are the chilling words left behind by a man who had everything to live for—but took his own life. In the aftermath, his widow, Jane Hawk, does what all her grief, fear, and fury demand: find the truth, no matter what.
People of talent and accomplishment, people admired and happy and sound of mind, have been committing suicide in surprising numbers. When Jane seeks to learn why, she becomes the most-wanted fugitive in America. Her powerful enemies are protecting a secret so important—so terrifying—that they will exterminate anyone in their way.
But all their power and viciousness may not be enough to stop a woman as clever as they are cold-blooded, as relentless as they are ruthless—and who is driven by a righteous rage they can never comprehend. Because it is born of love.
Jane Hawk's story continues in The Whispering Room.
Praise for The Silent Corner
"Gripping . . . The paranoia and mystery increase as the story unfolds. . . . Koontz has created [a] wonderful character in Jane Hawk. . . . Koontz rocks it again."—Associated Press
 
"In this era of stingy text-message prose, Mr. Koontz is practically Shakespeare. . . . The Silent Corner brims with both action and emotion."—Pittsburgh Post-Gazette
 
"The Silent Corner is vintage Dean Koontz: paranoia-fueled suspense . . . sleek and highly realized action, developed characters, and more twists and turns than any two ordinary novels combined. . . . As relevant to current events as it is audacious . . . amongst Dean Koontz's finest contemporary work."—Mystery Scene
 
"A proven specialist in action scenes, Koontz pulls off some doozies here. . . . The book is full of neat touches. . . . And the prose, as always in a Koontz novel, is first-rate. Perhaps Koontz's leanest, meanest thriller, this initial entry in a new series introduces a smart, appealing heroine who can outthink as well as outshoot the baddest of bad dudes."—Kirkus Reviews (starred review)
 
"The latest page-turner by Dean Koontz introduces readers to Jane Hawk. . . . An inspired choice for a protagonist . . . action, zippy dialogue and a winning character at the center of the book, part of a new series by Koontz."—Minneapolis Star-Tribune
 
"Long an A-list bestseller, Koontz has always delivered the goods. . . . [His] varied bibliography now adds a new series and an exciting new heroine."—Booklist
 
"Fantastically written (as always by Mr. Koontz) . . . You are riveted on page one. . . . 5 stars!"—Suspense Magazine
Shop Locally, Here, 24/7!
Storytime with Poppy Returns!
Thursday, January 18 at 10:45
We will be reading A Magical Winter and Open Very Carefully: A Book with Bite.
(Click Poppy's picture for more info on these books and event.)
20% off entire purchase for all attendees.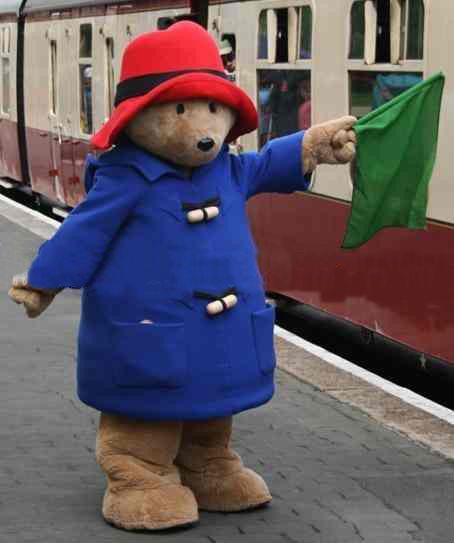 Paddington Bear visits Forever Books
Saturday, February 3 from 2-3:30.
During the downtown Magical Ice Carving Festival.
Fresh off his new movie, Paddington Bear visits Forever Books! There will be storytimes throughout and opportunities for children to be photographed with Paddington.