The Charmed Children of Rookskill Castle (Kobo eBook)
$8.99
Description
---
An eerie gothic fairytale with a World War II setting and magic at its heart-- and the recipient of four starred reviews and multiple honors.
Twelve-year-old Katherine Bateson believes in a logical explanation for everything. But even she can't make sense of the strange goings-on at Rookskill Castle, the drafty old Scottish castle-turned-school where she and her siblings have been sent to escape the London Blitz. What's making those mechanical shrieks at night? Why do the castle's walls seem to have a mind of their own? And who are the silent children who seem to haunt Rookskill's grounds? Kat believes Lady Eleanor, who rules the castle, is harboring a Nazi spy. But when her classmates begin to vanish, one by one, Kat must face the truth about what the castle actually harbors--and what Lady Eleanor is--before it's too late.
Selected for the Spirit of Texas Reading Program, a finalist for the Pacific Northwest Booksellers Association Award, and more, this tale of magic and power has charmed readers everywhere.
Shop Locally, Here, 24/7!
Storytime with Poppy Returns!
Thursday, January 18 at 10:45
We will be reading A Magical Winter and Open Very Carefully: A Book with Bite.
(Click Poppy's picture for more info on these books and event.)
20% off entire purchase for all attendees.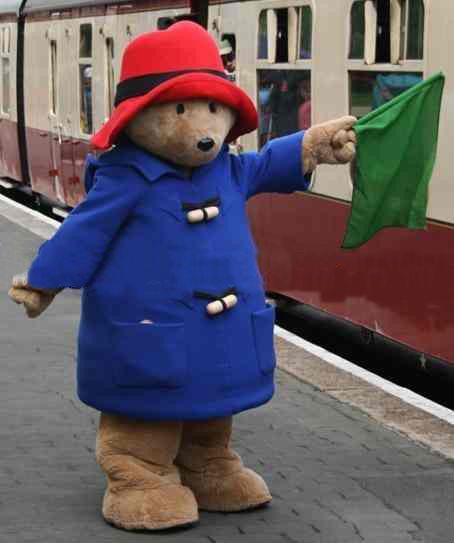 Paddington Bear visits Forever Books
Saturday, February 3 from 2-3:30.
During the downtown Magical Ice Carving Festival.
Fresh off his new movie, Paddington Bear visits Forever Books! There will be storytimes throughout and opportunities for children to be photographed with Paddington.