It's Always the Husband (Kobo eBook)
$13.99
Description
---
"If you loved Liane Moriarty's Big Little Lies, put this thriller on the top of your list…you won't be sure "whodunit" until the very (shocking) end."
—Today
*Named one of "50 Best Books for the Beach" by Coastal Living
*Named one of "7 Books You Won't Be Able to Put Down This Month" by InStyle
*Named one of "6 Books to Cure Your Little Big Lies Withdrawal" by Elle.com
*Named one of "20 Must-Read Books for Spring 2017" by Redbook
*Named one of "8 Thrillers You Will Devour This Summer" by BuzzFeed
Kate, Aubrey, and Jenny first met as college roommates and soon became inseparable, despite being as different as three women can be. Kate was beautiful, wild, wealthy, and damaged. Aubrey, on financial aid, came from a broken home, and wanted more than anything to distance herself from her past. And Jenny was a striver—brilliant, ambitious, and determined to succeed. As an unlikely friendship formed, the three of them swore they would always be there for each other.
But twenty years later, one of them is standing at the edge of a bridge, and someone is urging her to jump.
How did it come to this?
Kate married the gorgeous party boy, Aubrey married up, and Jenny married the boy next door. But how can these three women love and hate each other? Can feelings this strong lead to murder? When one of them dies under mysterious circumstances, will everyone assume, as is often the case, that it's always the husband?
A suspenseful, absorbing novel that examines the complexities of friendship, It's Always the Husband will keep readers guessing right up to its shocking conclusion.
Praise for It's Always the Husband:
"A page-turning whodunnit that will speak to anyone who's ever had a frenemy." –Ruth Ware, bestselling author of The Woman in Cabin Ten
"This book is perfect for fans of Liane Moriarty's Big Little Lies." –Redbook Magazine
"Fans of Ruth Ware and Gillian Flynn meet your next obsession." —BuzzFeed
"In the tradition of Big Little Lies comes the excellently titled It's Always the Husband, a thriller about three friends–frenemies, really–who met as college roommates." –New York Post
Shop Locally, Here, 24/7!
Storytime with Poppy Returns!
Thursday, January 18 at 10:45
We will be reading A Magical Winter and Open Very Carefully: A Book with Bite.
(Click Poppy's picture for more info on these books and event.)
20% off entire purchase for all attendees.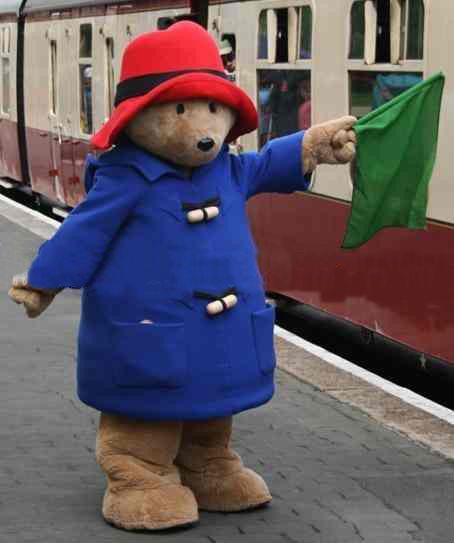 Paddington Bear visits Forever Books
Saturday, February 3 from 2-3:30.
During the downtown Magical Ice Carving Festival.
Fresh off his new movie, Paddington Bear visits Forever Books! There will be storytimes throughout and opportunities for children to be photographed with Paddington.