Book Launch with Jacquelyn Vincenta, author of "The Lake and the Lost Girl"
Monday, June 12 at 7:00 PM
Wine and Cheese will be served.
When her husband's scholarly interest turns to obsession, Lydia Carroll will do whatever it takes to save her family
On a stormy night in 1939, Mary Stone Walker disappears from her home in White Hill, Michigan. Everyone knew the talented poet was desperate to escape her demons, but when Mary goes missing without a trace, one question lingers in the small town: Did Mary successfully break free of her troubled past and flee, or did her life end that night?
Sixty years later, Lydia Carroll's husband is still fixated on the local mystery. English Professor Frank Carroll has invested years in the search for the local poet and her lost works, sacrificing his family, his reputation, and even Lydia for the ever-more-unlikely discovery. As Frank's behavior grows more erratic, Lydia sees that his interest in Mary has evolved into an obsession―one that threatens to destroy the family they have built together, and which can only be undone by solving the mystery of what happened to Mary on that rainy night in 1939.
The Lake and the Lost Girl tells the riveting story of secrets from the past unraveling one family from the inside out, and two women, separated by sixty years of history, determined to pursue their dreams.
Born into the Maryland suburbs of Washington, DC, I only discovered in college how much I loved the vast fields and sky of the Midwest. I studied English and creative writing at the University of Iowa, and the countryside there set my heart on a path that would eventually lead to Michigan.
Michigan has been my home, physically and spiritually, since I was a young mother, and now that my children are grown I am still joyful every day to be living here, near the Great Lakes with their beautiful dunes, woods, rivers, orchards and towns. Years ago, with my former husband in a small southwest Michigan city, I founded and managed a publishing company that specialized in international trade publications. We built it up from a kitchen counter project we hoped might support us while we raised our children, into a multi-media operation that was eventually purchased by Thomson Reuters.
Now, at my home in Kalamazoo, I write fiction and non-fiction, read a wide variety of literature, spend time on local Earth-care projects, volunteer at Michigan lighthouses, and cherish the amazing people in my life. I enjoy the world by foot, bicycle and kayak, from time to time wandering foreign lands, everywhere gathering experiences and questions to take back to my writing desk.
Event date:
Monday, June 12, 2017 - 7:00pm

$15.99
ISBN: 9781492642466
Availability: Usually Ships in 1-5 Days
Published: Sourcebooks Landmark - June 6th, 2017
---
Shop Locally, Here, 24/7!

Small Busines Saturday - We are excited to celebrate small businesses in Southwest MI! Shop Local!
Saturday, November 25
To celebrate Small Business Saturday, we're giving away a free book with a purchase of $20 or up (Advanced Reader's Copy). We will also be open until 8:00 PM.
Book Signing and Storytimes with Leslie Helakoski
1:00-3:00 PM (Storytimes Ongoing)
Patrica Polacco Signs her books
Sunday, December 3, 3-5 PM
Children's author Patricia Polacco will be visiting the St. Joseph schools
and will also sign her books at Forever Books!
Time at this event is limited, so a receipt with a time slot and number is required in advance. Click here for more info, including guidelines for how her signing will run.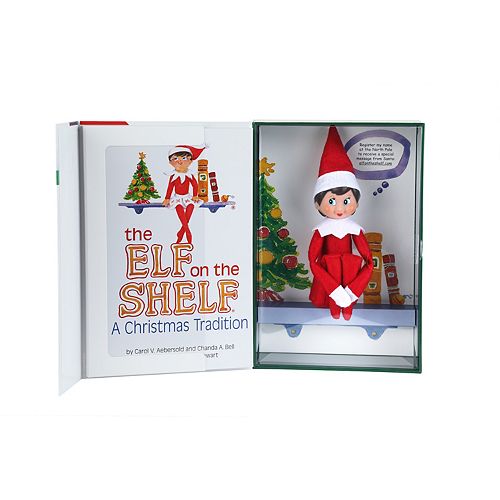 The Elf on the Shelf Search
Daily, until December 21st
The Elf on the Shelf is hiding in downtown Saint Joseph! Find him and win your own Elf.
Click here for more info and rules of the search...