Book Signing with Jane Ammeson
Monday, September 25 at 7:00 PM
Jane will speak and sign her two new works of Midwest history.
Reservations Requested. Please call 269-982-1110 or email to save your seat.
Jane Ammeson is a writer specializing in history. Her work has appeared in national and international magazines and newspapers, including the Herald-Palladium, and she has written numerous local history books for the Images of America series, including volumes on Holiday World, Miller Beach, and Brown County. She is also the author of A Jazz-Age Murder in Northern Indiana, She was born and raised in Indiana Harbor and currently lives in southwest Michigan.
Before the Civil War, a network of secret routes and safe houses crisscrossed the Midwest to help African Americans travel north to escape slavery. Although many slaves were able to escape to the safety of Canada, others met untimely deaths on the treacherous journey—and some of these unfortunates still linger, unable to rest in peace. In Hauntings of the Underground Railroad: Ghosts of the Midwest, Jane Ammeson investigates unforgettable and chilling tales of these restless ghosts that still walk the night.
Even the most sensational and scandalous crimes can disappear into history, the spine-chilling tales forgotten by subsequent generations. Murders that Made Headlines: Crimes of Indiana reveals some of these extraordinary but forgotten true events that captured the public's attention in the course of the last 200 years. Jane Ammeson recounts the astonishing and sometimes bizarre stories of arsenic murders, Ponzi schemes, prison escapes, perjury, and other shocking crimes that took place in the Hoosier state.
Event date:
Monday, September 25, 2017 - 7:00pm
Shop Locally, Here, 24/7!

Small Busines Saturday - We are excited to celebrate small businesses in Southwest MI! Shop Local!
Saturday, November 25
To celebrate Small Business Saturday, we're giving away a free book with a purchase of $20 or up (Advanced Reader's Copy). We will also be open until 8:00 PM.
Book Signing and Storytimes with Leslie Helakoski
1:00-3:00 PM (Storytimes Ongoing)
Patrica Polacco Signs her books
Sunday, December 3, 3-5 PM
Children's author Patricia Polacco will be visiting the St. Joseph schools
and will also sign her books at Forever Books!
Time at this event is limited, so a receipt with a time slot and number is required in advance. Click here for more info, including guidelines for how her signing will run.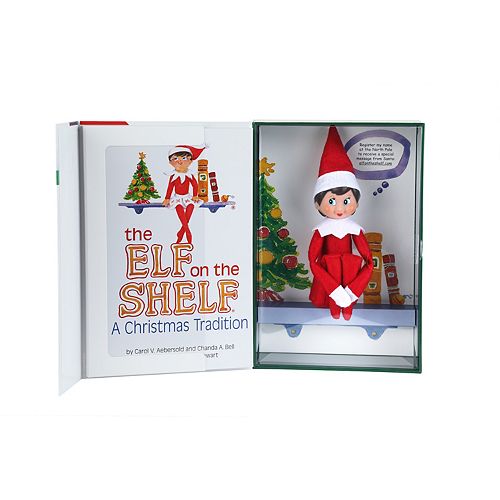 The Elf on the Shelf Search
Daily, until December 21st
The Elf on the Shelf is hiding in downtown Saint Joseph! Find him and win your own Elf.
Click here for more info and rules of the search...