"I Can Read!" 60th Anniversary Storytimes
Saturday, May 20 from 1-3 PM
Help celebrate 60 years of HarperCollins' I Can Read! books with us and our guest, Pete the Cat!
Ongoing storytimes will be from 1-3 on Saturday, May 20. Take photos with Pete!
New York Times bestselling author and artist James Dean brings readers a new story about the most gallant cat around--Pete This time Pete is a knight on an adventure to save a pal in Pete the Cat: Sir Pete the Brave.
When Lady Callie, the most awesome harpist in all the land, goes missing, it's up to Sir Pete to save her. But when he ends up trapped in a dragon's lair, Lady Callie might have to do the saving.
Pete the Cat: Sir Pete the Brave is a My First I Can Read book, which means it's perfect for shared reading with a child.
Event date:
Saturday, May 20, 2017 - 1:00pm to 3:00pm
Shop Locally, Here, 24/7!

Small Busines Saturday - We are excited to celebrate small businesses in Southwest MI! Shop Local!
Saturday, November 25
To celebrate Small Business Saturday, we're giving away a free book with a purchase of $20 or up (Advanced Reader's Copy). We will also be open until 8:00 PM.
Book Signing and Storytimes with Leslie Helakoski
1:00-3:00 PM (Storytimes Ongoing)
Patrica Polacco Signs her books
Sunday, December 3, 3-5 PM
Children's author Patricia Polacco will be visiting the St. Joseph schools
and will also sign her books at Forever Books!
Time at this event is limited, so a receipt with a time slot and number is required in advance. Click here for more info, including guidelines for how her signing will run.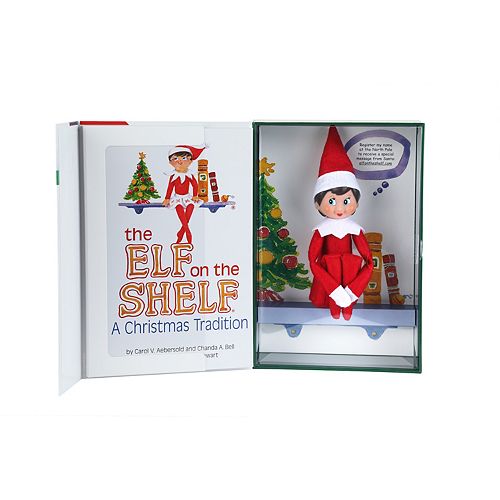 The Elf on the Shelf Search
Daily, until December 21st
The Elf on the Shelf is hiding in downtown Saint Joseph! Find him and win your own Elf.
Click here for more info and rules of the search...