Independent Bookstore Day Book signing and Storytime
Saturday, April 29 from 1:00 - 3:00 PM
Help us celebrate this national day. We thank you all for your support!
Treats, free Advance Reader's Copy for purchases over $20. One-of-a kind items available only at independent bookstores.
Lisa Vetne and Nicolina Holt, creators of Discover St Joe! will be signing. Storytime for kids will also be held.
An Alphabet Picture book with photos of the city...
Our idea for the book collaboration was born during a brainstorming session at a cafe in downtown Saint Joseph, Michigan. Our goal was both to showcase our beautiful city as well as create a book that we would want to share with our kids. The partnership was perfect; Lisa generated thoughtful and stimulating page layouts while Nicolina captured the treasures in St. Joseph through her lens.
The concept is a picture/coffee table book with an interactive element. The photographs are taken in the St. Joseph area with a description of the place or event. The map gives the reader a self guided tour of the area. It is a unique way to Discover St. Joe!
Event date:
Saturday, April 29, 2017 - 1:00pm to 3:00pm
Shop Locally, Here, 24/7!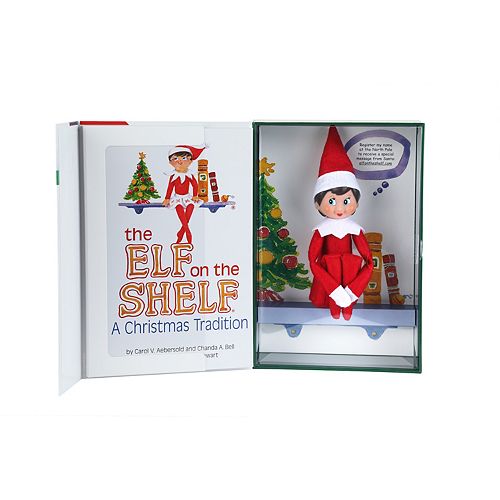 The Elf on the Shelf Search
Daily, until December 21st
The Elf on the Shelf is hiding in downtown Saint Joseph! Find him and win your own Elf.
Click here for more info and rules of the search...