St. Joseph Luminary Festival
Luminary Night - Stroll through the beautiful candelit streets as 1,000 luminaries light your way as you shop in downtown St. Joseph
November 17, Dusk til 9:00 PM
Book Signing at Forever Books with Kelly DiPucchio
6:30-8:30 PM
Every day after school,
Manny saves the world from formidable foes.
I AM FEARLESS!
I AM STRONG!
I AM BRAVE!
I AM POWERFUL!
I AM INVINCIBLE!

Zombie bears, evil cloud monsters, and alien robots with laser beam eyes are no match for Super Manny. But when Manny encounters a real-life nemesis in the school cafeteria, will he be able to summon his superhero strength to save the day?
Kelly is the award-winning author of several children's books, thousands of To-Do lists, and a few recipe cards. Two of her books, Grace For Presidentand The Sandwich Swap, were New York Times bestsellers.
Like most kids who grew up in the 1970's, Kelly had a pet goat and bought all her clothes from the Sears catalog. Like most teenagers who grew up in the 1980's, Kelly had really big glasses and feathered hair.
Today, Kelly lives with her husband and three children in southeastern Michigan, where she enjoys writing just about everything except her own bio.
Event date:
Friday, November 17, 2017 - 6:00pm to 9:00pm
Shop Locally, Here, 24/7!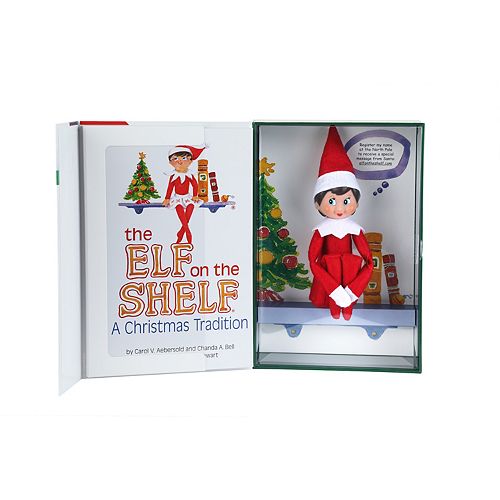 The Elf on the Shelf Search
Daily, until December 21st
The Elf on the Shelf is hiding in downtown Saint Joseph! Find him and win your own Elf.
Click here for more info and rules of the search...