Storytime with Poppy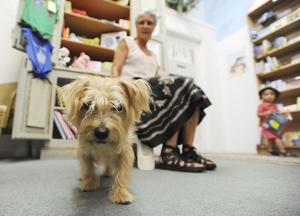 Storytime with Poppy!
Thursday, September 21 at 10:45 AM
Come for storytime each month to hear some of our new favorite picture books.
Meet and play with Poppy, our kid-friendly new mascot!
Stories are geared towards kids ages 2-6 but all ages welcome.
20% off entire purchase for all attendees!
Event date:
Thursday, September 21, 2017 - 10:45am
Shop Locally, Here, 24/7!
Join us this summer event season at Forever Books!
Plus "Storytime with Poppy" for the little ones every third Thursday at 10:45 AM.
Monday, September 11 at 7:00 PM
Two Authors! One Night!
Meet Jessica Brockmole, Woman Enters Left and Kristina Riggle, Vivian in Red
Joint Interview with provacative questions posed by owner Robin Allen
For every copy of "Bedtime for Buzzy" bought between July 29th and August 31st, the author will donate a copy to a foster child in the care of Berrien County Department of Human Services.