Storytime with Poppy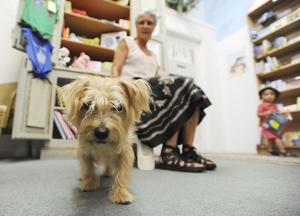 Storytime with Poppy!
Thursday, November 16 at 10:45 AM
Come for storytime each month to hear some of our new favorite picture books.
Meet and play with Poppy, our kid-friendly new mascot!
Stories are geared towards kids ages 2-6 but all ages welcome.
20% off entire purchase for all attendees!
Event date:
Thursday, November 16, 2017 - 10:45am
Shop Locally, Here, 24/7!
Join us this fall event season at Forever Books!
Monday, October 16 at 7:00 pm
Top 20 an Author with Devin Murphy
Reservations Requested. Please call (269) 982-1110 or email to save your seat.
20 % off entire purchase plus a free book (Advance Readers Copy)