Sumer Top 20 & an Author with Sarah Shoemaker
Summer Top 20 & an Author with Sarah Shoemaker, author of Mr. Rochester
Monday, May 22 at 7:00 PM
Reservations Required. Click here to reserve your seat!
Hear our Top 20 recommended books for the season!
Plus 20% off the entire store that evening only!
Plus one free book (reader's advance copy) per attendee!
A gorgeous, deft literary retelling of Charlotte Bronte's beloved Jane Eyre--through the eyes of the dashing, mysterious Mr. Rochester himself.
For one hundred seventy years, Edward Fairfax Rochester has stood as one of literature's most romantic, most complex, and most mysterious heroes. Sometimes haughty, sometimes tender-professing his love for Jane Eyre in one breath and denying it in the next-Mr. Rochester has for generations mesmerized, beguiled, and, yes, baffled fans of Charlotte Brontë's masterpiece. But his own story has never been told.
It is impossible not to watch enthralled as this tender-hearted child grows into the tormented hero Brontë immortalized-and as Jane surprises them both by stealing his heart. MR. ROCHESTER is a great, sweeping, classic coming-of-age story, and a stirring tale of adventure, romance, and deceit. Faithful in every particular to Brontë's original yet full of unexpected twists and riveting behind-the-scenes drama, this novel will completely, deliciously, and forever change how we read and remember Jane Eyre.
Sarah Shoemaker is a former university librarian and lives in northern Michigan.
Event date:
Monday, May 22, 2017 - 7:00pm

$27.00
ISBN: 9781455569809
Availability: Usually Ships in 1-5 Days
Published: Grand Central Publishing - May 9th, 2017
---
Shop Locally, Here, 24/7!

Small Busines Saturday - We are excited to celebrate small businesses in Southwest MI! Shop Local!
Saturday, November 25
To celebrate Small Business Saturday, we're giving away a free book with a purchase of $20 or up (Advanced Reader's Copy). We will also be open until 8:00 PM.
Book Signing and Storytimes with Leslie Helakoski
1:00-3:00 PM (Storytimes Ongoing)
Patrica Polacco Signs her books
Sunday, December 3, 3-5 PM
Children's author Patricia Polacco will be visiting the St. Joseph schools
and will also sign her books at Forever Books!
Time at this event is limited, so a receipt with a time slot and number is required in advance. Click here for more info, including guidelines for how her signing will run.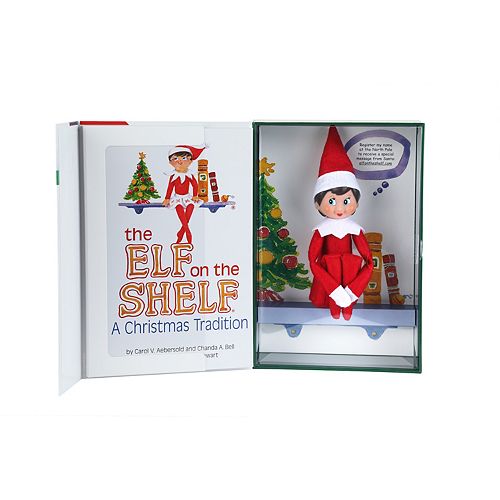 The Elf on the Shelf Search
Daily, until December 21st
The Elf on the Shelf is hiding in downtown Saint Joseph! Find him and win your own Elf.
Click here for more info and rules of the search...