Two Authors, One Night!
Monday, September 11 at 7:00 PM
Two Authors! One Night!
Meet Jessica Brockmole, Woman Enters Left and Kristina Riggle, Vivian in Red
Joint Interview with provacative questions posed by owner Robin Allen
Have your book club select one or both of their new titles and have your club meet at Forever Books for a discussion with the authors!
In the 1950s, movie star Louise Wilde is caught between an unfulfilling acting career and a shaky marriage when she receives an out-of-the-blue phone call: She has inherited the estate of Florence "Florrie" Daniels, a Hollywood screenwriter she barely recalls meeting. Among Florrie's possessions are several unproduced screenplays, personal journals, and—inexplicably—old photographs of ouise's mother, Ethel. On an impulse, Louise leaves a film shoot in Las Vegas and sets off for her father's house on the East Coast, hoping for answers about the curious inheritance and, perhaps, about her own troubled marriage.

Nearly thirty years earlier, Florrie takes off on an adventure of her own, driving her Model T westward from New Jersey in pursuit of broader horizons. She has the promise of a Hollywood job and, in the passenger seat, Ethel, her best friend since childhood. Florrie will do anything for Ethel, who is desperate to reach Nevada in time to reconcile with her husband and reunite with her daughter. Ethel fears the loss of her marriage; Florrie, with long-held secrets confided only in her journal, fears its survival.

In parallel tales, the three women—Louise, Florrie, Ethel—discover that not all journeys follow a map. As they rediscover their carefree selves on the road, they learn that sometimes the paths we follow are shaped more by our traveling companions than by our destinations.
Famed Broadway producer Milo Short may be eighty-eight but that doesn't stop him from going to the office every day. So when he steps out of his Upper West Side brownstone on one exceptionally hot morning, he's not expecting to see the impossible: a woman from his life sixty years ago, cherry red lips, bright red hat, winking at him on a New York sidewalk, looking just as beautiful as she did back in 1934.

The sight causes him to suffer a stroke. And when he comes to, the renowned lyricist discovers he has lost the ability to communicate. Milo believes he must unravel his complicated history with Vivian Adair in order to win back his words. But he needs help—in the form of his granddaughter Eleanor—failed journalist and family misfit. Tapped to write her grandfather's definitive biography, Eleanor must dig into Milo's colorful past to discover the real story behind Milo's greatest song Love Me, I Guess, and the mysterious woman who inspired an amazing life.

A sweeping love story, family mystery and historical drama set eighty years apart, Vivian in Red will swell your heart like a favorite song while illuminating Broadway like you've never seen before.
Event date:
Monday, September 11, 2017 - 7:00pm

$16.00
ISBN: 9780399178511
Availability: Usually Ships in 1-5 Days
Published: Ballantine Books - August 8th, 2017
---

$16.00
ISBN: 9781943818785
Availability: Usually Ships in 1-5 Days
Published: Polis Books - August 15th, 2017
---
Shop Locally, Here, 24/7!

Small Busines Saturday - We are excited to celebrate small businesses in Southwest MI! Shop Local!
Saturday, November 25
To celebrate Small Business Saturday, we're giving away a free book with a purchase of $20 or up (Advanced Reader's Copy). We will also be open until 8:00 PM.
Book Signing and Storytimes with Leslie Helakoski
1:00-3:00 PM (Storytimes Ongoing)
Patrica Polacco Signs her books
Sunday, December 3, 3-5 PM
Children's author Patricia Polacco will be visiting the St. Joseph schools
and will also sign her books at Forever Books!
Time at this event is limited, so a receipt with a time slot and number is required in advance. Click here for more info, including guidelines for how her signing will run.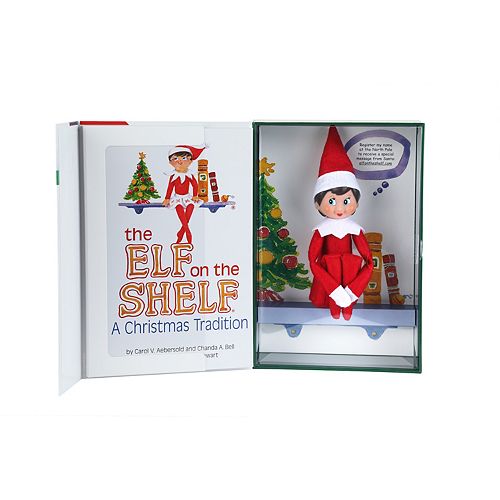 The Elf on the Shelf Search
Daily, until December 21st
The Elf on the Shelf is hiding in downtown Saint Joseph! Find him and win your own Elf.
Click here for more info and rules of the search...