Book Signing and Storytimes with Phyllis Vos Wezeman
Saturday, August 10 from 1:00-3:00 PM
Meet Phyllis Vos Wezeman, author of Petra's Pier Picnic
Petra and her dad take a birthday fishing trip to a pier full of people, where she learns about hunger and sharing and
then returns to her family to tell her "fish story".
Petra's birthday gifts-- a new fish and a new fishing pole-- make her aware of hunger in the world and the need to respond.
By Phyllis Vos Wezeman, with fabulous drawings by African artist Oscar Joyo, this new children's book is sure to become a favorite.
As a religious educator, Phyllis Wezeman has served as Director of Christian Nurture at a downtown congregation in South Bend, Indiana; Executive Director of the Parish Resource Center of Michiana; and Program Coordinator for ecumenical as well as interfaith organizations in Indiana and Michigan.
In academics, Phyllis has been Adjunct Faculty in the Education Department at Indiana University South Bend and in the Department of Theology at the University of Notre Dame. She is an "Honorary Professor" of the Saint Petersburg (Russia) State University of Pedagogical Art where she has taught methods courses for extended periods on several occasions. She has also been guest lecturer at the Shanghai Teachers College in China.
As founder of the not-for-profit Malawi Matters, Inc., she develops and directs HIV & AIDS Education programs with thousands of volunteers in nearly 200 villages in Malawi, Africa including "Creative Methods of HIV & AIDS Education," "Culture & HIV-AIDS," and "Equipping Women/Empowering Girls."
Author or co-author of nearly 2,000 articles and books, she has written for over 80 publishers. Wezeman holds undergraduate degrees in Business, Communications, and General Studies from various institutions and an MS in Education from Indiana University South Bend.
Phyllis and her husband Ken have three children and their spouses, five grandchildren, and two great-grandsons.
Event date:
Saturday, August 10, 2019 - 1:00pm to 3:00pm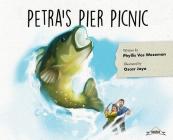 $19.95
ISBN: 9780879466701
Availability: Usually Ships in 1-5 Days
Published: ACTA Publications - February 1st, 2019
---
Shop Locally, Here, 24/7!
Happy New Year from Forever Books!
Thanks for supporting us this holiday season and we can't wait to see you in the new year and new decade!
Save the Date! Tuesday, February 25 at 7:00 PM
Winter Favorites- Hear the staff of Forever Books share reviews of their favorite new books for the season!
-20% off entire purchase that evening
-Free book (Advance Reader's Copy)
Reservations Reqested. Please call or email the store to save your seat!