Book Signing with Patricia Polacco
Patricia Polacco Signs her books
Sunday, December 3, 3-5 PM
Children's author Patricia Polacco will be visiting the St. Joseph schools and will also sign her books at Forever Books
Time at this event is limited, so a receipt with a time slot and number is required in advance. Please see the detailed guidelines below Patricia's biography...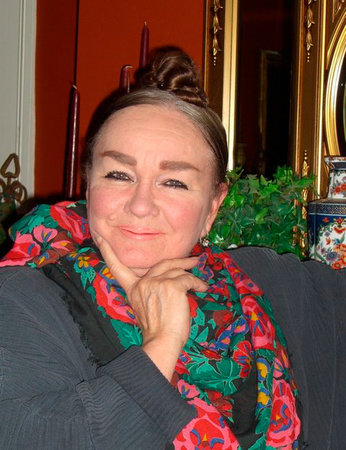 Patricia Polacco was born in Lansing, Michigan. She earned a Bachelor's, Master's, and Ph.D. in Art and Art History.
To date she has written and illustrated over 115 books for children. She is also a playwright and is in the process of penning for adults.
She is the mother of two grown children and currently lives on her farm estate in Union City, Michigan.
Patricia Polacco event guidelines:
Please read carefully!
Thank you for your interest in our event! Patricia Polacco has graciously given Forever Books two hours of her time while she has contracted for three days of visits to the St. Joseph Elementary Schools.
Please note that event guidelines follow the author's and publisher's wishes. Patricia will only be here for 2 hours, which means a limited number of signings will be possible. Forever Books is not responsible for changes made by the author to the guidelines prior to or during the event. We cannot guarantee the length of time that any author will be with us. Your understanding is appreciated.
The purchase of at least one hardcover of her books from Forever Books is required to obtain a ticket and a time assigned to the line. Come in before the event date as soon as possible to purchase your book and get your time and number. You may also phone in your order. Your number and time is on your receipt
. Please arrive before your time. If your time is 3:00 and your number in line is #1, come early to check in and get in line.
A limit of two books may be signed. Patricia will sign only, no personalizing. Your second book may be one you bring from home.
Please note in order to make sure that all fans have a chance to meet Patricia, we cannot provide extended time for each person to visit with the author. Our events are guided by the wishes of the author and the publisher. We will do everything possible to ensure that you have a wonderful experience, but appreciate your understanding and cooperation in making everything go smoothly. Please call us with any questions you may have. We look forward to seeing you soon!
Our staff will let you know when you arrive at the event where you should go and answer any other questions you may have at that time.
Event date:
Sunday, December 3, 2017 - 3:00pm to 5:00pm

$17.99
ISBN: 9781481442275
Availability: Usually Ships in 1-5 Days
Published: Simon & Schuster/Paula Wiseman Books - October 3rd, 2017
---
Shop Locally, Here, 24/7!
No foolin'!
It's Forever Books' 19th birthday April 1st!
A great, big "thank you" to all of our loyal customers who keep us here.
Meet Tiya Miles as she speaks
and signs The Dawn of Detroit
Thursday, April 19 at 6:30 PM
Reservations Requested. Call the store or email us to save your seat.
For more info on this event, click here!
Book Launch for St. Joseph author Jessica Pennington's new YA novel, Love Songs & Other Lies
Friday, April 27th, 6:30 PM
For more info on this event, click here!