Storytime with Poppy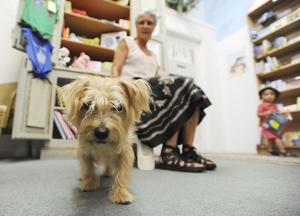 Storytime with Poppy!
Thursday, November 16 at 10:45 AM
Come for storytime this month to hear Full of Fall.
Meet and play with Poppy, our kid-friendly new mascot!
Stories are geared towards kids ages 2-6 but all ages welcome.
20% off entire purchase for all attendees!

Discover the magic--and the science--behind fall leaves with this companion to the celebrated Raindrops Roll and Best in Snow.
With gorgeous photo illustrations, award-winning author April Pulley Sayre explores the transformation trees undergo in fall. The book takes readers through the leaves' initial change from green to red, yellow, and orange, the shedding of the leaves, and the leaves crumbling as winter approaches. Extensive back matter explains the science behind this process to the youngest of budding scientists.
Event date:
Thursday, November 16, 2017 - 10:45am
Shop Locally, Here, 24/7!
Meet Tiya Miles as she speaks
and signs The Dawn of Detroit
Thursday, April 19 at 6:30 PM
Reservations Requested. Call the store or email us to save your seat.
For more info on this event, click here!
Book Launch for St. Joseph author Jessica Pennington's new YA novel, Love Songs & Other Lies
Friday, April 27th, 6:30 PM
For more info on this event, click here!